> Yves legrand- Funeral tribute
---
Count Basie's dedication
---
De Martine GICQUEAU, her partner
Jean-Claude was a so wonderful man, an outstanding person. That of talent, culture, righteousness, humor, simplicity and kindness with a big heart filled with love and with profound friendship. He was "magic". My life beside him was fully happiness, we were really happy. He is sorely lacking to me and my happiness left with him. In spite of his disease he supported without ever complaining all the treatments so exhausting and difficult. He wanted to live… He always hoped, me too. To all his friends he said: " Claude François and his Claudettes ", " Jean-Claude Naude and his Nodules " and when he saw the result of his last blood tests he said to himself "I'm a very bad dancer of plaques. Jean-Claude was a great man, a great musician and so humble. He often spoke to me about his career and about musicians with whom he shared moments so strong. He was very proud of them and liked very much them.
Martine
---
De Fabrice Eulry :  Compositeur-pianiste
FUNERAL PRAISE OF A WONDERFULL MUSICIAN
– Of your first jazz concert with your Big Band way Count Basie. In public and registered(recorded) by the ORTF.
– Of the first record(disk) of your Big Band, titled: "ENFIN".
Only compositions signed and orchestrated by you. With in addition, unforgettable sessions of studio.
– Of your first television program with Big Band, for Jean Christophe Averty.
– Of your first participation, with the same Big Band, in the Jazz festival of Antibes. Fabulous one punch in the French Jazz, as had written it certain journalists.
Jean-Claude NAUDE à la trompette avec son grand orchestre à Antibes en 1967 (excellente photo de Dominique Wolf). Remarquons l'absence de sonorisation (les micros que vous voyez sont là pour enregistrer) et donc l'absence de retours et autres prothèses : ce n'est pas de la musique de bidons, il faut jouer pour de bon ! Autre remarque : Jean-Claude NAUDE n'a pas mis ses initiales sur chaque pupitre, mais a eu la générosité et la patience, d'afficher le nom de chaque musicien, à la main, devant chacun, c'est la première fois que je vois un chef d'orchestre faire ça ![NDFE] Yves Legrand est à la batterie en arrière-plan : je lui laisse de nouveau la parole :
Jean-Claude NAUDE playing trumpet with its full orchestra in Antibes in 1967 ( Dominique Wolf's excellent photo). Let us notice the absence of sound system(dubbing) (the microphones which you see are there to record) and thus the absence of returns and other "prostheses": it is not the music of cans, it is necessary to play for good! Other remark: Jean-Claude NAUDE did not put his initials on every writing desk, but had the generosity and the patience, to write the name of every musician by hand, in front of each, it is the first time when I see a Chief making that! [ NDFE] Yves Legrand is  playing battery in background…
Special blend (1971) a record of the famous orchestra of Jean-Claude Naude. It is not for lack of having liked him, as indicates it the first title, but it is outside France where the reputation of this full orchestra built itself
01 – Allez France
02 – Stick
03 – Pas de loup
04 – Blue Frog
05 – En voiture Gilberte
06 – Un canard laque
07 – Special Blend
08 – Flute en chantier
09 – Rainy Day
10 – Quarte en quarte
We did'nt care that our lives rocked or explosed to pieces. The music lavished us money, success and fame. You spent of your dark roomof writing in blinding brightness of projectors, with the ease of a crossbred God Hades of Red admiral. I repeated Ulysses's exploits, visiting many countries, living picturesque adventures and improbable meetings.
As everything seemed to be obvious during these years.
The Record "New-Orleans forever" by Jean-Claude Naude Septet .
.
.Certes, but with thickset hands which always know when they go, in the service of an impeccable harmonization, the reconversion(retraining) was exemplary. [ NDFE].

As everything seemed to be obvious during these years.
– A work of 16 minutes written by Jean-Claude Naude  on the channel dailymotion: " Tell me a Jazz Story " (video of the autumn concert of the Nautical Harmony with the Geneva Brass Quintet Victoria Hall in Geneva, Swiss, on November 29th, 2009). The video is boring ( fixed cameras), and the sound recording is obviously the one cameras, but thanks to the elegant Genevan colleagues of their work, which well reports the strong writing of master(teacher) which knew how to ring brass instruments!
By first visiting the site, it is Jean-Claude Naude himself  that we hear playing  in Full heart, one of its delicious compositions, and there, if you want to hear a sound of trumpet which makes you shiver … F.E.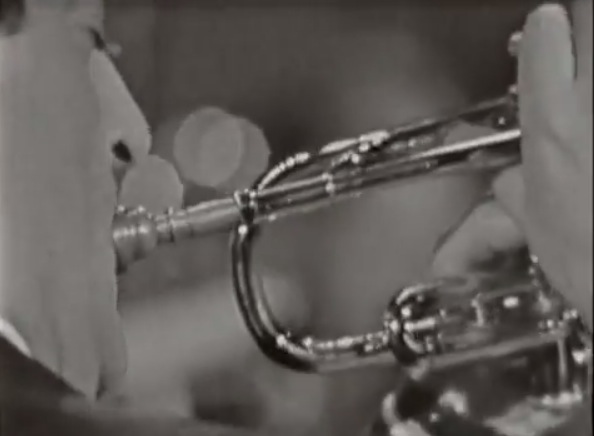 Jean Claude NAUDE & Lennie TRISTANO & TEDDY WILSON TRIO – Paris Jazz Festival 1965 A historic document filmed with the intensity of the express in the heart of the 1960s:
Fabrice Eulry http://www.fabriceeulry.com
---